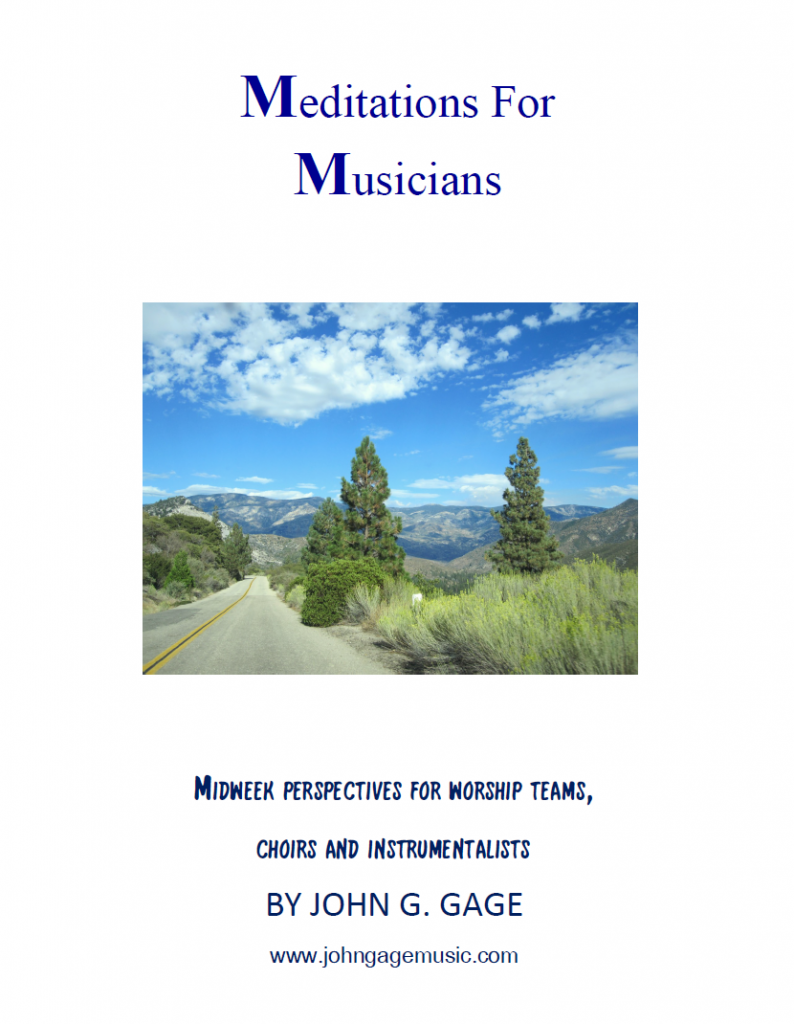 54 Devotionals initially designed for mid -week worship team rehearsals, but also applicable for worship team leaders, church staff members and every worshipper. These devotionals cover topics such as worship style, relationships in ministry and worship, personal sacrifice, ministry burnout, God's provision, developing a humble spirit, commitment, and many other topics pertinent to worship ministry.

You may view a complete Table of Contents, Order a Print Copy,
or Download a Kindle Edition from Amazon.