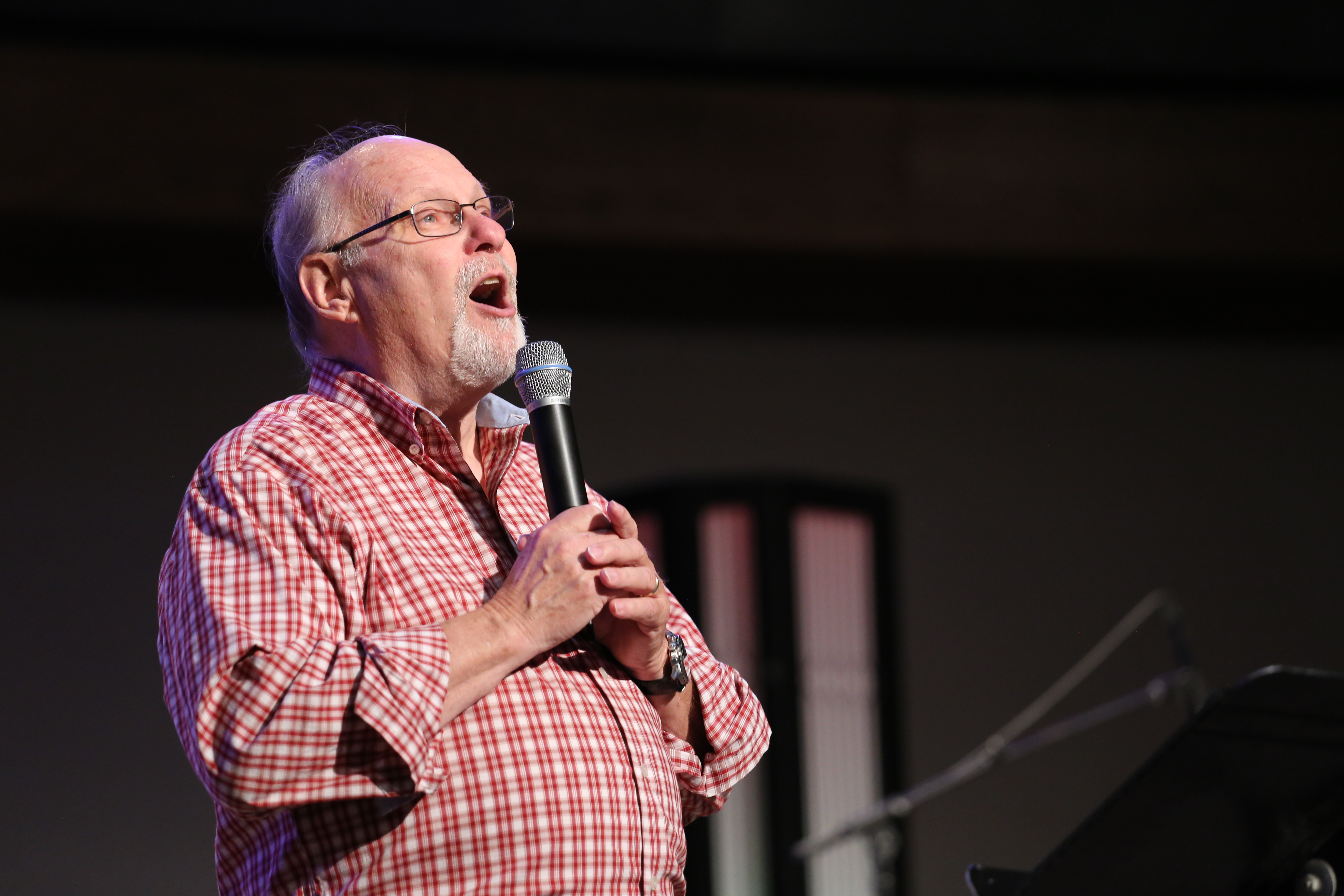 John Gage received a Music Education degree from John Brown University in 1972, and served churches in Etowah, North Carolina, Collinsville, Illinois and Birmingham, Alabama as Minister of Music and Youth. In 1981 he accepted a position as the first full time Minister of INSTRUMENTAL Music at Shades Mountain Baptist Church, Birmingham, AL under renowned Minister of Music Aubrey Edwards. While at Shades Mountain, Mr Gage completed a Masters in Church Music degree from Samford University.
In January of 1989 Mr Gage accepted a position as Minister of Instrumental Music at First Baptist Atlanta under pastor Charles Stanley and Minister of Music John Glover. In the Fall of 1996 he resigned his position at FBA and served as interim choir director at First Baptist Jonesboro, GA. In February of 1997 he accepted a call to Valley Baptist, Bakersfield, CA under Minister of Music Gary Mathena, and served there for 17 years..14 of those as Minister of Instrumental Music, and the last 3 years as choir director and music ministry administrator. He retired from full time music ministry in 2014, after 42 years of ministry.
In 2005 Mr Gage took a 9 month sabbatical and served a missions organization taking church choirs and orchestras on overseas ministry trips. In early 2006 he returned to his position at Valley Baptist.
In addition to his work at Valley Baptist, Mr Gage earned a California State teaching credential from Cal State Bakersfield, and served as assistant Director of Instrumental Music at Stockdale High School alongside Director John Biller. While serving at Stockdale, he directed groups for 2 hours each day, including a 118 piece STRING ORCHESTRA and an 80 piece SYMPHONIC BAND, and served as assistant director to the 150 piece MARCHING BAND.
Mr. Gage has written a brass warm up routine for trumpet, trombone and baritone entitled A BRASS PLAYER'S WARM UP and PRACTICE GUIDE, which utilizes a completely orchestrated accompaniment track, BOWING STUDIES AND CHORALES IN EVERY MAJOR AND MINOR KEY for string orchestra, and MEDITATIONS FOR MUSICIANS, a devotional book for church ministry teams., which is available on Amazon. ALSO written by Mr. Gage and available on Amazon:
– Love, Dad (47 Devotionals on Developing Character)
– Hymns in Worship: Rediscovering the Power of the Familiar (featuring 36 thematic orders of worship utilizing hymns)
– Character For Kids (13 devotionals on character for ages 3-8, with 2 pages of activities with each devotional)
In 2016 Mr. Gage was asked to return to Valley Baptist to initiate and lead a traditional hymns service on a satellite campus with organ and piano accompaniment. He served there until Easter, 2019, and then retired to Broken Arrow, Oklahoma where he currently resides. He may be contacted by writing to him at john@johnggage.com